A selection of our services
Visualizations
Our 3D modeling and rendering services create photorealistic images of your building or renovation plans. From a photo or sketch, we can generate a 3D model that showcases the full potential of your property.
With our visualizations, you can present your building or renovation plans in a way that leaves nothing to the imagination. And with the ability to use the images on real estate portals, brochures, and your own website, you can ensure that your project stands out from the crowd.
So why settle for ordinary, uninspired visuals when you can have stunning, photorealistic images that showcase the full potential of your property?
CHECK OUR PORTFOLIO
SHOW BEFORE & AFTER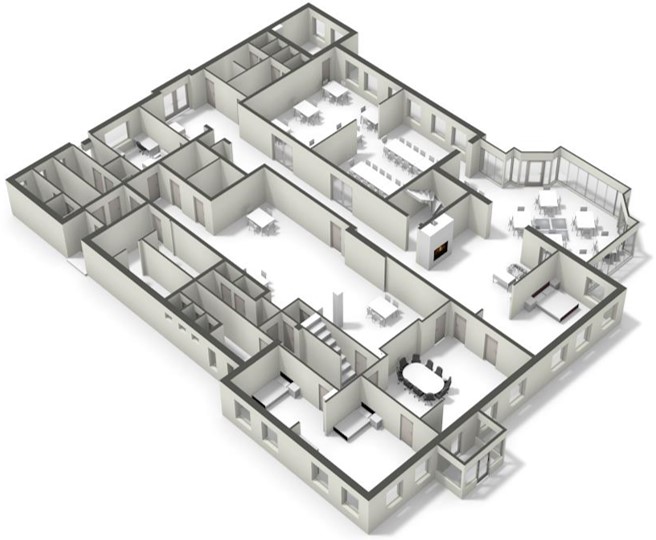 Floor Plans
Our interactive 2D and 3D floor plans are the perfect tool to showcase your property's potential. With detailed and accurate floor plans, potential buyers can visualize the layout and all the possibilities. Our floor plans are digital, interactive, and displayable in both 2D and 3D, making them easy to share and display on any device. By providing potential buyers with an immersive and realistic experience, you can attract more interested buyers and lead to a faster and more successful sale. So why settle for a static floor plan when you can have an interactive and immersive one?
CHECK OUR PORTFOLIO
360° TOURS
Our 360° images provide a powerful tool to showcase the full potential of a property. With virtual tours available 24/7, potential buyers can view your building plans online from their PC, tablet, or phone. Interactive via the Google Cardboard, these tours offer an immersive experience that allows viewers to fully engage with your property. Plus, you can easily share the link via social media to reach a wider audience.
CHECK OUR PORTFOLIO
Frequently asked
questions
How can we help you?
Do you want to know more about how we can help you to increase your listings, sell faster and distiguish yourself from your competitors?
Fill in the form and we'll get in touch with you.
Sign-up for our newletter
Complete your e-mail address and let us inspire you